Welcome from our Head Teacher
Hello! On behalf of all the children, staff and governors, I would like to warmly welcome you to the website of John Ray Junior School.
I have the great privilege of being the headteacher of our friendly and caring school that is filled with enthusiastic and dedicated children. We have a brilliant team of staff who are highly skilled and committed to providing high quality teaching and learning to all of our children. Our children are happy at school and the staff work hard to ensure that learning is exciting, fun and memorable. We want every child to master the core skills of English and mathematics and for them to learn through a rich and creative curriculum. In short, we want to create a learning community that has every child skipping through our gates each day! We all want the very best education for our children, but we also want our children to be safe, happy and to feel secure. If you are a new parent considering sending your child to our school or a potential member of staff, we hope that our website gives you a flavour of what we have to offer. If you would like to come and see us in person, our children would love to show you round our school so you will feel the warm, welcoming atmosphere we are so proud of.
I look forward to welcoming you to our school.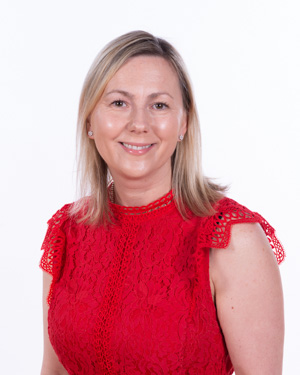 Karen Harrison
Head Teacher